You know how sometimes an explanation can make a problem look even more complicated? (Remember the 'clarifying' powerpoint slide on the Afghan war?) The same goes for infographics. Consultancy firm Luma took a crack at bringing all the different programs, websites and apps involved in social media together. If marketers feel a little lost at times when confronted with social media strategy and campaigns, here is why. Digital marketing is confusing, even if you have a software system to manage it.
Bonus points if you can spot which social network is missing from the chart!*
.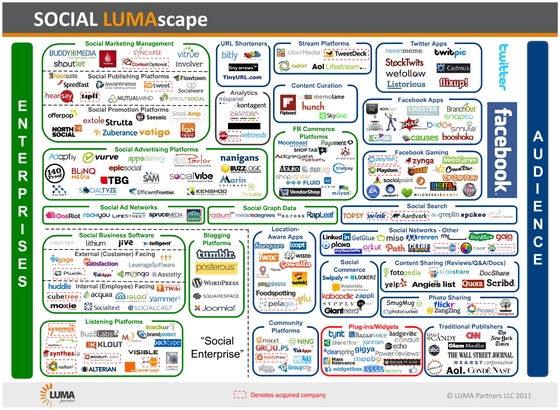 .
*Solution: Pinterest.
.