Las Vegas hotel The Cosmopolitan has found an original way of capitalizing on the city's dubious reputation. The hotel hosted an art project by artist in residence Candy Chang. Guests were invited  to write down their sins and fears, PostSecret-style, in specially designed 'confessionals', which are displayed at the hotel gallery.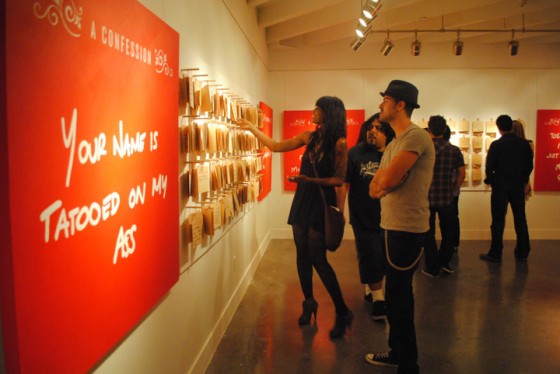 'Over half the secrets were about sex, love, or fears of dying alone,' Chang said. The confessions range from the everyday ('I eat too much cheese') to the worrying ('I told the doctor I'm anxious so he'd give me the really good drugs').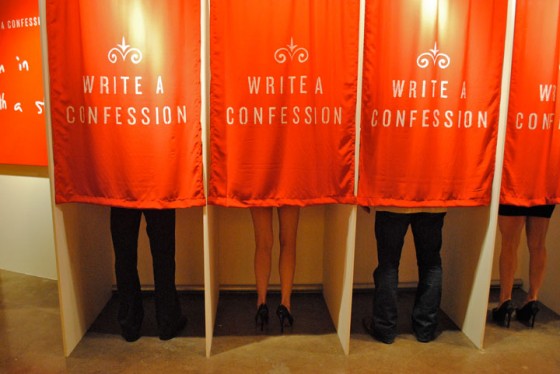 The Cosmopolitan has used the city's reputation as a place of sin before in its 'just the right amount of wrong' campaign.  A new take on the old adage 'what happens in Vegas, stays in Vegas'.
More pictures of the exhibition can be found here.
.
.